As fall approaches we start to notice the vibrant colors of Mother Nature all around us. Let's take a cue from this colorful time of year and think a little outside the box on where we use color in our homes.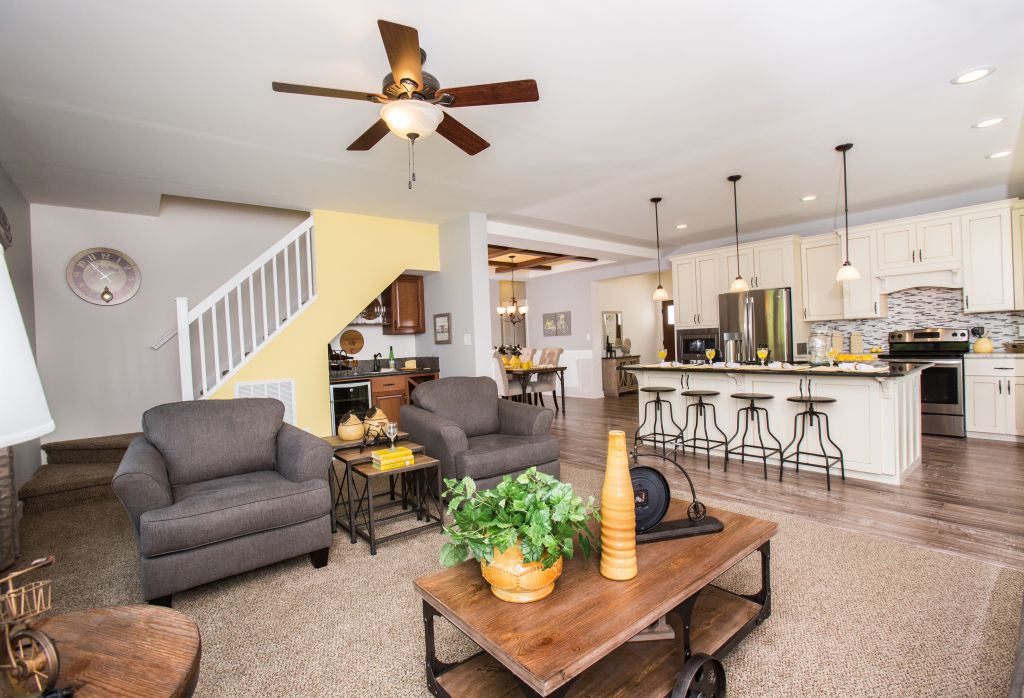 A ceiling tray with beams can be a focal point with a splash of color and really showcase the beams, as shown here in a recent show home.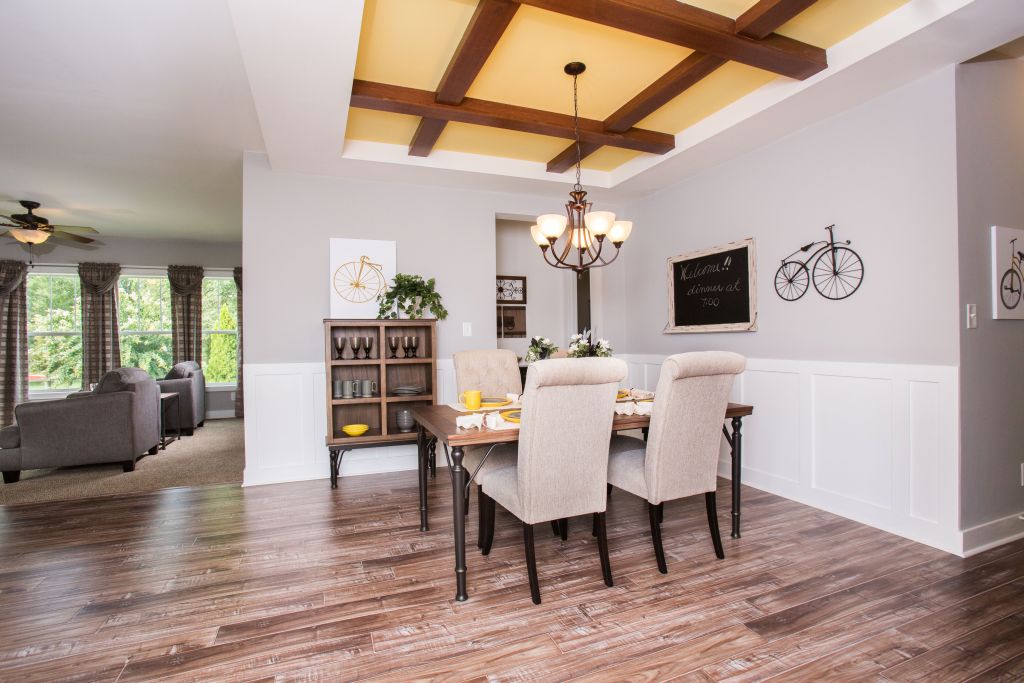 The yellow color (Sherwin Williams Solaria SW6688) draws you into the room from the front entry and plays well off the gray walls (Sherwin Williams Silverplate SW7649).
The colors are repeated to accent the bar feature tucked into the staircase wall. Pull the color into accessory pieces to pull the whole look together.
Take a look at your home and see if you can add a splash of color to bring the home's features to the fore front.
Debbie Stutsman

Corporate Director of Design
The Commodore Corporation